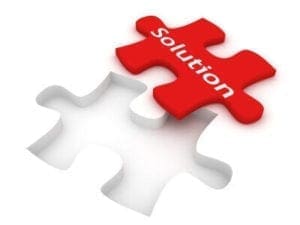 Background Check Solutions
View coverage description, pricing & sample reports
Sign up for free
Pay only for what you need
Start screening minutes from now. Open 24/7
NO setup, minimum or monthly recurring fees for credit card customers
Individual package and search prices can be viewed from your account
Pay only per background search
Total price confirmation is displayed prior to placing order
Background reports are permanently archived in your secure account
Background screening packages
Click search package name to view coverage description, sample report & pricing. View in printer-friendly PDF format
Basic SSN Trace & Multi-States Criminal
SSN Trace, Names, Aliases & Address history
Nationwide Criminal Database Search based on user input
National Sex Offenders based on user input
USA Patriot Act based on user input
OFAC/SDN/FINRA/EPL/OIG/SAM/USDA Sanctions based on user input
 Global Watch List (Interpol)
 Canadian Sanctions List
All-Inclusive FCRA Employment Screening
SSN Trace, Names, Aliases & Address history
Nationwide Criminal Database Search based on user input + Alias/former names found
National Sex Offenders based on user input + Alias/former names found
USA Patriot Act based on user input + Alias/former names found
OFAC/SDN/FINRA/EPL/OIG/SAM/USDA Sanctions based on user input + Alias/former names found
 Global Watch List (Interpol)
 Canadian Sanctions List
Federal USDC Criminal Search based on user input
(1) County Court Criminal Search based on user input
All Inclusive SSN Trace & Multi-States Criminal
SSN Trace, Names, Aliases & Address history
Nationwide Criminal Database Search based on user input + Alias/former names found
National Sex Offenders based on user input + Alias/former names found
USA Patriot Act based on user input + Alias/former names found
OFAC/SDN/FINRA/EPL/OIG/SAM/USDA Sanctions based on user input + Alias/former names found
 Global Watch List (Interpol)
 Canadian Sanctions List
Health Care Background + FACIS® Level III
SSN Trace, Aliases, Former Names & Past Address History
FACIS® Level III Repository Search
License Verification and current status
Nationwide Criminal Database Search based on user input + Alias/former names found
National Sex Offenders based on user input + Alias/former names found
USA Patriot Act based on user input + Alias/former names found
OFAC/SDN/FINRA/EPL/OIG/SAM/USDA Sanctions based on user input + Alias/former names found
 Global Watch List (Interpol)
 Canadian Sanctions List
Nationwide Tenant Screening
SSN Trace, Names, Aliases & Address history
Nationwide Criminal Database Search based on user input
National Sex Offenders based on user input
USA Patriot Act based on user input
OFAC/SDN/FINRA/EPL/OIG/SAM/USDA Sanctions based on user input
 Global Watch List (Interpol)
 Canadian Sanctions List
National Bankruptcies (SSN based)
Statewide Evictions, Liens and Civil Judgments based on address history
USA Public Records Profile - No SSN Req
Name and Alias Verification, Cities and States Resided, Age
Nationwide Criminal, Sex Offender and USA Patriot Act Database Search
Bankruptcies, Liens & Judgments
Real Property Records, Foreclosures
Business Entities
Email Accounts (when available although every effort will be made to find), Social Media Accounts (based on email accounts found)
Deluxe Background Check
SSN Trace, Names, Aliases & Address history
Nationwide Criminal Database Search, Sex Offenders & USA/SDN/OFAC Patriot Act based on user input plus searches aliases, former/maiden names found on SSN ID report
Nationwide Wants & Warrants Search based on user input plus searches aliases, former/maiden names found on SSN ID report
Federal USDC Criminal & Civil Search based on user input plus searches aliases, former/maiden names found on SSN ID report
Unlimited FCRA County Court Criminal Search of all counties resided based user input plus searches aliases, former/maiden names found on SSN ID report
Statewide real-time FCRA criminal history updated as of previous business day
National Bankruptcies, Tax Liens & Civil Judgments
Real Property Search, Property Assessments, Mortgage Information, Foreclosures, Evictions & Automobiles owned (Automobile ownership not available in all states)
Email and social media accounts
Click search name to view sample background report & pricing
Search description
*Some counties require our court researchers to pay a court search fee. You will be notified when placing your order of any additional charge if there is any. For a list of counties that charge search fees, please click here.
**DMV searches are only for employment screening purposes (not personal use), therefore are not available at initial signup. Once legitimate business use has been validated and state-specific required documentation has been completed, they can be enabled.
***Employment screening purposes only, not available at initial signup. Most large companies and almost all universities outsource their records to a handful of national clearinghouses for an additional fee ranging from $12 to $20. In the event of that occurrence, you will be notified.