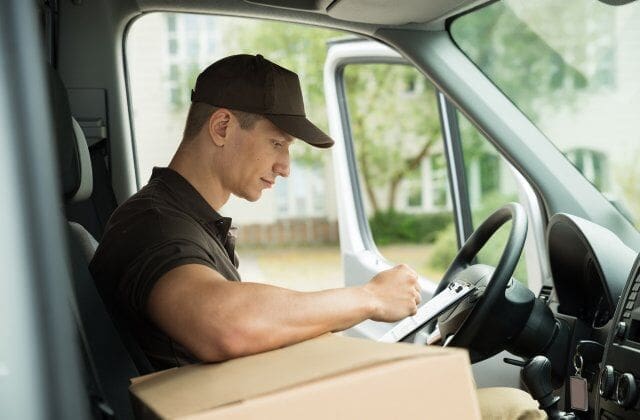 Driving Records History (DMV): Are they responsible drivers?
Driving records, also known as motor vehicle reports (MVRs) are documents that detail a history of violations, suspensions, and other information about a person's driving history. These motor vehicle reports can include records of driving while intoxicated, revoked license, accidents, minor traffic violations. Driving records are held in state bureaus and in most cases, are provided instantly in real-time.
DMV Records are only available for employment screening purposes
That comply with DPPA Act of 1994 and not for personal use.
With the security issues that have surfaced over the past few years, the driving records reports industry has had the added responsibility of policing the intended use for each order placed. The Driver's Privacy Protection Act of 1994 (DPPA), which was upheld on both the State and Federal levels, has put restrictions on both the personal information we can provide and the types of clientele to which BCS Background Screening, LLC may provide it. In compliance with the DPPA, BCS Background Screening, LLC maintains a Compliance Department to oversee the full compliance of its clients and the protection of the consumer.
MVR access is not enabled at initial account signup
Clients wishing to obtain access to driving history reports must contact us in order to complete the required compliance forms.
Trucking and delivery transportation companies seeking fleet monitoring and DOT background checks, please call us at 888-464-0018 for custom screening offerings.

Sample Driving History Report
LICENSE NAME/ADDRESS DRIVER DESCRIPTION
DOE SANDRA MARIE D.O.B. |SX| HGT |RACE| SOC.SEC
123 MAIN STREET ========|===|=====|====|===========
GREENVILLE, NC. 27534 08-05-54| F |5 07″| W |524-66-5555
LICENSE NUMBER ORIG.ISSUED ISSUED EXPIRES CLASS STATUS
780524 01-16-87 10-29-01 10-12-06 CLS C ACTIVERESTRICTIONS: T:,0-NONE
ENDORSEMENTS:
PRIOR STATE: DL #: STATUS:
C.D.L. ISSUED: STATUS:
LICENSE TYPE: R
POINTS: 5
LIC LMT COND
CLASS GRP TYP ISSUE DT EXPIR DT CDL DISQ PROB PRIV RESTR STATUS
C R 10-29-01 10-12-06 N N N N N ACTIVE
ENDORS: RESTRICT: 0
** THIS DRIVING RECORD IS FOR A 7 YEAR PERIOD **
TYPE VIOL/SUSPE CONVEN/REI HISTORY ENTRY PTS
VIOL 09/25/2001 12/31/2001 SPEEDING ( 54 MPH IN A 45) 2
State Code……….: 313
Court/Agency……..: WAKE COUNTY COURT, NC
Order/Viol #……..: C2143321
AOC #……………: 01IF 050408
ACD……………..: S92
VIOL 06/29/2001 08/06/2001 SPEEDING ( 64 MPH IN A 55) 3
State Code……….: 313
Court/Agency……..: FRANKLIN COUNTY COURT, NC
Order/Viol #……..: 00607508
AOC #……………: 01IF 001725
ACD……………..: S92
OTHE 04/02/2001 10/12/2001 CLS C
SubType………….: DUP ISS
RS………………: 0
VIOL 03/31/1998 05/07/1998 SPEEDING ( 74 MPH IN A 65) 3
State Code……….: 313
Court/Agency……..: ORANGE COUNTY COURT, NC
Order/Viol #……..: 08513426
AOC #……………: 98IF 003777
ACD……………..: S92
OTHE 03/06/1998 10/12/2001 CLS C
SubType………….: DUP ISS
RS………………: 0
*****END OF RECORD*****
Compliance Forms
Employers using DMV's for employment screening purposes
State Required
If your company will be ordering driving records from states listed below, we are required by DPPA law to obtain forms from your company. Once completed, please upload into the applicant's profile located in your secure account and/or email attachment to support@usabackground.com or fax to 305-402-3181 so that we may proceed with DMV request.
Price $12 + State Fee
View State DMV fees