Learn to avoid problem renters by using tenant background checks.
Select rental applicants who are most likely to fulfill their lease obligation.
The good news is that most problem renters with court-documented history can be avoided using our Name Variation Algorithms Tenant Background Check.
Simply provide renter's name, DOB and social security number. Our staff will manually cross-check every possible name, aliases and address combination.
Tenant Screening reports can be ordered directly from your account or optionally, you can have applicant self-pay for their screening and have report uploaded into your secure account.
New! Learn about our self-pay, self-screen rental screening. No cost to property managers.
Screen them before you let them check in.
Evictions typically are lengthy and stressful. In the majority of court cases, a loss of time and money. Rental property vandalism, criminal acts against neighbors, tardy rent checks and legal implications, are just the starting complications as well as expensive inconveniences that will come about from renting to just one substandard tenant.
Avoid problem tenants from the very beginning.
In case one happens to own a multi-unit rental property, you can incorporate into the equation the loss of proven, always-on-time paying renters.
Tenant Screening
All-Inclusive
SSN Trace, Aliases, Former Names & Past Address History (SSN Required)

Name Variation Nationwide Criminal Database Search

Name Variation Sex Offenders Search

Nationwide USA Patriot Act/OFAC/SDN Search

Nationwide Bankruptcies

Statewide Evictions

Statewide Tax Liens & Civil Judgments
Renter Assurance Protection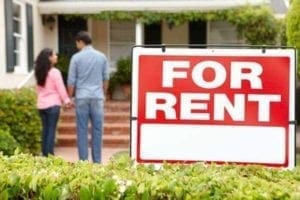 With all the rental scams going on today, regretfully we hear about them after a renter is out of their hard earned money. Oftentimes, malicious individuals pose as landlords of empty properties. In addition, some who are indeed the legitimate owners are in the process of being foreclosed upon risking you getting evicted after you move in. Potential renters can now verify if private landlord is the real owner of property being rented, any past criminal history as well as checking that property is not in foreclosure proceedings prior to renter paying any rental deposits and monthly payments. View more information about our landlord background check.