BCS Background Screening, LLC
Smart risk decisions. Powered by information.℠
In today's job market, the speed and accuracy of background checks are critical due to the time and resources spent finding the ideal employment candidate. When a job offer is contingent on a criminal background history clearance, you can't afford the risk of your future employee getting hired by your competitor while waiting on a background report.
Not all background check companies are created equal
To protect your company from FCRA compliance litigation, you need experienced human intelligence to guide you through every step of the vetting process. You need a knowledgeable provider, not just a data vendor.
A company that gets it right the first time while increasing your bottom line
A background screening company where product quality comes before salesmanship
A company that understands the delicate balance between negligent hiring and employment discrimination, not an automated grading system that doesn't consider FCRA and EEOC compliance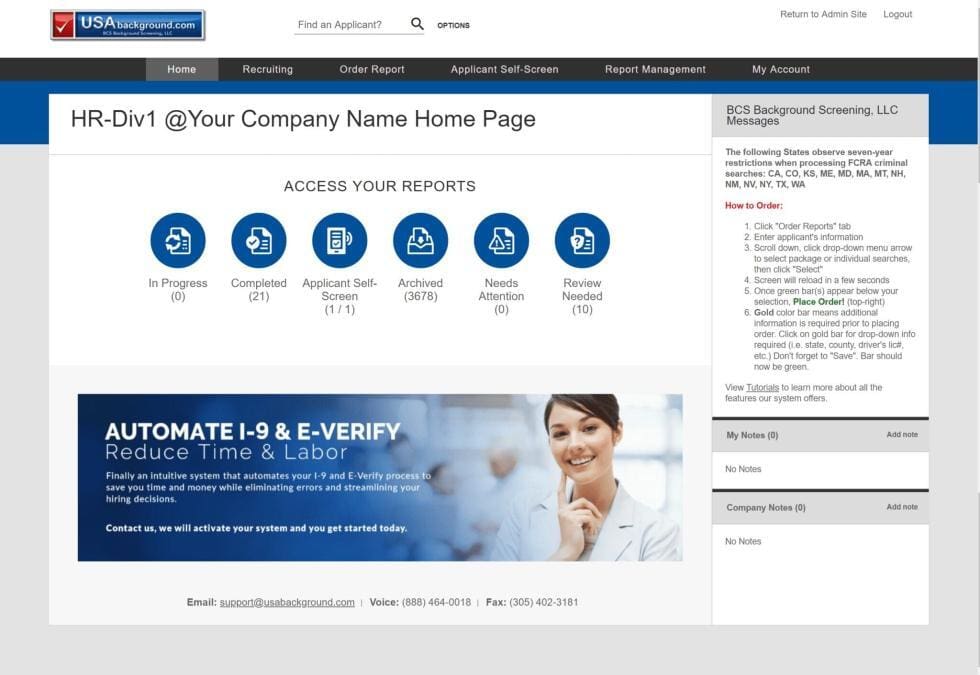 We have yet to hear a client ask us to "make my job more complicated!"
We know you don't have the time to learn new, sophisticated technology to ensure that your employment background screening procedure is FCRA & EEOC compliant.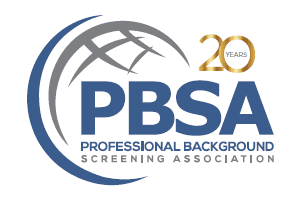 Provide your applicants with a better screening experience with our mobile app
The trend is towards mobile recruiting. Nowadays, most applicants are using mobile devices for their job search. Providing them with a strong mobile background screening platform shows them you stay at the forefront of technology.
Applicant Self-Screening
A fast and effortless way to allow applicants to provide their own screening data. By using our mobile screening solution, you can generate a link sent to their mobile device so they may enter their information, sign electronic consent forms, upload certifications, and much more while improving the overall background check experience.
Batch Processing
Got 100, 1000, or more employees to process at once? No problem. Our system allows you to upload an Excel (CSV) file rather than having your staff spending time inputting one by one.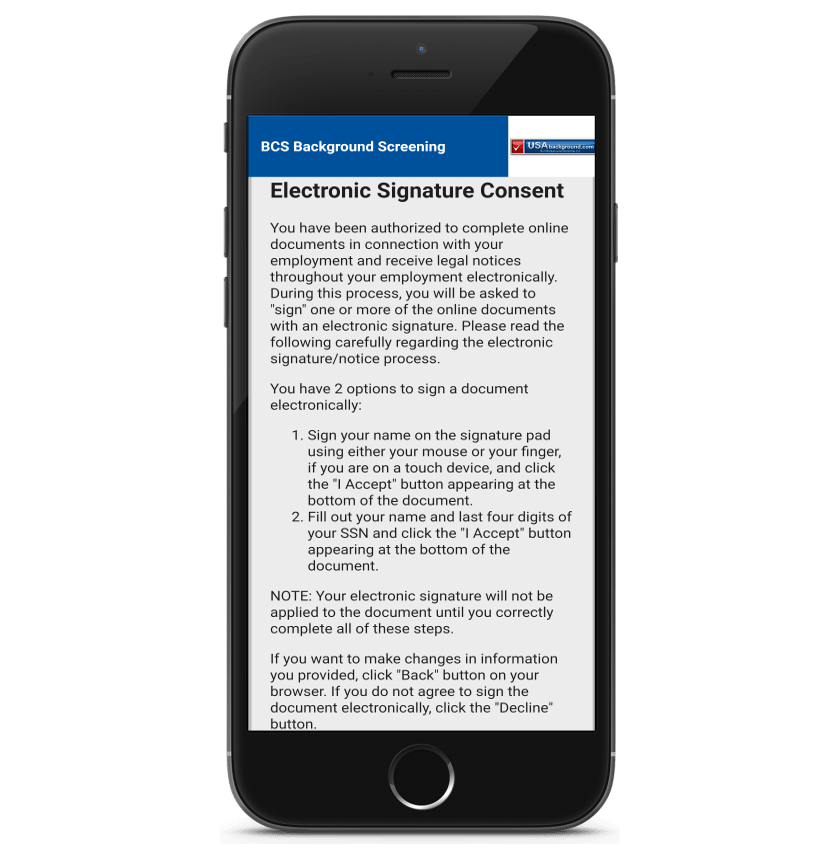 Sign up for free, Pay only for what you need

Services provided only for legitimate, credentialed business use

NO setup, minimum or monthly recurring fees for credit card customers
Data Retention Policy: By default, all reports are stored in your account for a maximum period of 3 years. Clients can now have their own policy set for 1, 2, or 3 years that background report history will be saved.
FCRA Employment Screening
Employers must be compliant with FCRA and EEOC "best practices" when conducting employee background checks, while ensuring they are not hiring high-risk applicants. Furthermore, the wrong employment screening process can be equally damaging in the eyes of the FCRA and EEOC.
At every step of the vetting process, our platform offers all the tools you need to seamlessly integrate fairness compliance.
Check Tenants
Order a tenant background check from our site or save time and money by having your rental applicant initiate the tenant screening process. Potential renters can securely submit their information online and pay with a credit card. Based on our experience, we have learned that "problem" renters usually don't bother to apply when such a policy is in place.
Healthcare Background
Perform healthcare background checks
that include Level III FACIS®
on newly hired and current employees. Now more than ever: The healthcare background check is critical to ensure that the applicant has the necessary qualifications, skills, and experience required for the position, and to assess whether they pose any risks to patients, other employees, or the healthcare facility.
New!

SwiftID Verification with Selfie Liveness Match:
SwiftID allows customers to decrease the risk of identity fraud by giving them the ability to combine real-time identity verification into the background check process. Seamlessly collect and instantly validate photo IDs, driver licenses, and passports.
New! Automated Reference Checks: When a reference verification search is ordered, the applicant will have the opportunity to add the email address of either a Professional or Personal reference. Upon order of the search, the BCS platform will send an SMS text and an email link to the reference contact to complete a verification form.
New! Continuous Criminal Monitoring: The BCS Monitoring product allows clients to enroll a subject to be automatically checked for any new changes in the Nationwide Criminal History Database. When an arrest, incarceration, or booking is detected, our system will send your HR department an alert.
Sports Coaches, Church Volunteers, Nannies
Because volunteering represents such a selfless act to help others, verifying the integrity behind their intent is imperative to maintain the support of your cause. Considering that not for profit groups count on the generosity of donors and volunteers to function, we offer exclusively reduced volunteer screening rates for non-profit organizations.
Potential Business Partners
Performing due diligence on a person you're considering doing business with, may be the most critical risk preceding your time and monetary investment. Our public records dossier is based on our client's expectations on types of background searches considered relevant before entering into a business association.
No Offshoring of PII
We are proudly supportive and compliant with California Senate Bill 909 (CA SB 909). BCS Background Screening, LLC does not outsource personal identifiable information (PII) outside the USA. All processing and preparation of each background report are proudly done in the United States.
Applicant Tracking & Recruiting Tools
Automate the recruitment process via a defined employee-initiated workflow while saving on human capital. Our SaaS-based applicant tracking system (ATS) empowers your organization to streamline the hiring and onboarding process. Create online job boards, have applicants apply online, upload their resume, create electronic consent forms, qualify applicants for tax credits, fulfill an EEOC questionnaire, and much more. Perform a pre-employment background check with one-click.
Private Label
You can see examples of company branding when you fill out an electronic employment application for larger employers. Attract top-notch talent by demonstrating how technologically sophisticated you operate, even if you only have 10 employees. A successful hiring brand management effort increases both the number and quality of applicants, helps reduce the click-through percentages among top candidates, while improving your overall workforce productivity.