Background Checks. Smart decisions powered by information.℠
Start screening minutes from now. Open 24/7

NO setup, minimum or monthly recurring fees for credit card customers
Pay only per background search
Total price confirmation is shown prior to placing order
Background reports are permanently archived in your secure account

Personal & Business Partners
Performing due diligence on a person you're considering doing business with, may perhaps be the most critical risk preceding your time and monetary investment. Our public records dossier is based on our client's expectations on types of background searches considered relevant before entering into a business association.
Applicant Tracking & Recruiting Tools
Automate the recruitment process via a defined employee initiated workflow while saving on human capital. Our SaaS-based applicant tracking system (ATS) empowers your organization to streamline the hiring and onboarding process. Create online job boards, have applicants apply online, upload their resume, create electronic consent forms, qualify applicants for tax credits, fulfill an EEOC questionnaire and much more… Perform a pre-employment background check with one-click.
Private Label
You can see examples of company branding when you fill out an electronic employment application for larger employers. Attract top-notch talent by demonstrating how technologically sophisticated you operate, even if you only have 10 employees. A successful hiring brand management effort increases both the number and quality of applicants, helps reduce the click-through percentages among top candidates, while improving your overall workforce productivity. View demo video.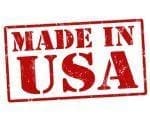 No Offshoring
We are proudly supportive and compliant of California Senate Bill 909 (CA SB 909). BCS Background Screening, LLC does not outsource personal identifiable information (PII) outside the USA. All processing and preparation of each background report is proudly done in the United States.