Home »
Background Checks Blog – Compliance Updates, News & Opinions
Stay up to date with changes in the background checks industry. User powered news, viewpoints and most importantly, your opinion about background screening.
What is a background check?
A background check is a process in which an individual's criminal and personal history is examined in order to verify information and assess their suitability for certain positions or activities. This can include things like checking for criminal records, reviewing educational and employment history, and conducting credit checks. Background checks are commonly used for employment, housing, and certain types of volunteer work. They can also be used for more sensitive positions such as those involving national security or working with children.
Employment screening laws
There are federal and state laws that govern employment screening, including background checks.
At the federal level, the Fair Credit Reporting Act (FCRA) regulates how consumer reporting agencies (CRAs) can provide and use background information for employment purposes. It requires that CRAs provide accurate and complete information and that employers follow certain procedures when using the information, such as obtaining written consent from the candidate and providing them with a copy of their report.
Additionally, the Equal Employment Opportunity Commission (EEOC) enforces laws against discrimination in employment, which includes background checks that have a disparate impact on certain protected groups.
At the state level, some states have laws that regulate background checks and employer access to criminal records. For example, some states have "ban the box" laws, which prohibit employers from asking about criminal history on a job application, and/or have laws that limit the types of criminal convictions that employers are allowed to consider.
It's important for employers to be aware of the laws that apply in their state and comply with them when conducting background checks.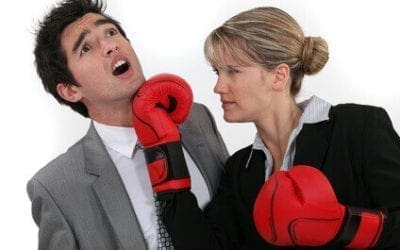 In a perfect world, there would be no need for criminal background checks Let's not kid one another, there are good people and then, there are bad people. We all watch the news reports about all kinds of violence happening in places of employment,...
read more