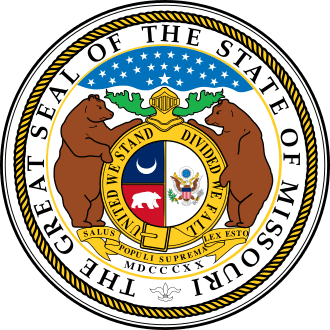 Search Missouri Criminal Courts and Missouri State Police for felony and misdemeanor records. View employment screening laws in Missouri.
Missouri Criminal Courts $20 – 24 hours or less
Missouri State Police Records $35.00 – 2 Business days
Felonies and misdemeanors court cases are updated daily
View other States
Employment Screening Laws in Missouri
The State of Missouri employs the recommended rules and regulations standard policies of the hiring guidelines established by the Fair Credit Report Act (FCRA).
Background check consent must be completed and signed in a separate stand-alone form separate from employment application as per FCRA. Must be clear and conspicuous to their knowledge
Establish an HR policy when conducting employment background checks for each job position. For example, what past criminal offenses are to be considered in relation to the job position
If derogatory records are found:
If doing a nationwide criminal database search, verify that any database records found are updated and accurate at originating source (i.e, County Criminal Court and/or Real-Time State Criminal search
Send FCRA Pre Adverse Action Letter. Wait at least five days to allow the applicant to dispute any discrepancies before taking any further action
If by then, a decision has been made to not to hire the applicant based on the applicant's response and further investigation of records found — a job declination FCRA adverse action letter must be sent
Missouri applies Ban-the-Box statewide for all state government agencies. No enforcement for private employers.
Exceptions: Kansas City and Columbia does practice ban-the-box for all private and public sector employees.
There is no law in Missouri that restricts employers from asking about, looking at, or considering arrest records. So long as these records have not been expunged, employers throughout the state have the legal liberty to consider them in employment decisions, although not recommended due to civil rights commission pending lawsuits in this matter.
Remember that an employer must always consider EEOC guidance when making a hiring decision. The Equal Employment Opportunity Commission (EEOC) calls for companies to conduct an Individualized Assessment based on the nature of the offense and how it relates to the job position prior to automatically disqualifying an employment applicant based on their past criminal records history.
When determining whether a criminal offense would disqualify a potential employment candidate, employers must give consideration to:
The nature and gravity of the criminal offense
How much time has passed since the offense or sentence
The nature of the job (including where it is performed, how much supervision and interaction with others the employee will have, etc.)
The EEOC has stated that employers ought to give job seekers with a criminal record the opportunity to explain the circumstances and provide mitigating information showing that the employee should not be excluded based on the nature of the offense.
Disclaimer: All resources in this informational article are intended for basic informative purposes and to serve as initial guidance. It is strongly recommended to always check with your legal counsel before proceeding as new laws may emerge from federal and local municipalities after the date of this article.
Missouri State Police
Open records include convictions, arrests within 30 days, pending charges, and suspended imposition of sentences during probation. Closed records cannot be accessed. Closed records include records where the accused is found not guilty, charges were nolle prossed or dismissed, suspended imposition of sentence cases after probation is completed, and arrests after 30 days where no charges have yet been filed or reported by the prosecuting attorney. The repository not only maintains state charges (misdemeanors and felonies) but also maintains selected ordinance violations reported by municipalities.
View sample report
Missouri Courts Criminal Report
Access Missouri Judiciary case information. Only case information from JIS automated courts within the Missouri Judiciary are available.
Jurisdiction Searched
Missouri
Name Searched
John K Smith
DOB Searched
10/20/****
SSN Searched
123-45-****
Search ID
168154
Date Ordered
12/01/2014
Date Completed
12/02/2014
Status
Records Found
Case Number
14AO-CR01394-01
Verified By
Name and DOB
Full Name on File
SMITH, JOHN KING
DOB on File
10/20/****
Additional Info.
455 Main Str – Apt 4B

CARTHAGE, MO 64836

File Date
04/20/2014
Disposition Date
10/24/2014
Records Searched
7 years – Felony and
Misdemeanor
Charge 1
Property Damage 2nd Degree
Disposition
Guilty Plea
Type of Crime
Misdemeanor
Comments
Arresting Agency: CARTHAGE PD

Sentence Date: 10/24/2014 Start Date: 10/24/2014 Length: 6 Months
Six months county Jail. Suspended execution of sentence and defendant is placed on 1 years unsupervised probation.

DOCKET
10/24/2014 Defendant Sentenced
24.035/29.15 INEFFECT
COUNSEL – No; INCARCERATION LOCATION – JASPER COUNTY; ALLOCUTION – Yes

Judgment Restitution Entered
Restitution of $75.00. Filed By: JOHN KING SMITH
Judgment CVC $10 – Other Filed By: JOHN KING SMITH

Misd Costs Circ Tax-Reg-w/cost
Filed By: JOHN KING SMITH
Payment Agreement Filed. Promise to Pay Hearing Held. State appears by Bruce Armstrong, APA. Defendant appears with attorney Larry Spiegelman. State files Amended Information. Defendant waives reading thereof,
withdraws plea of not guilty previously entered and enters a plea of guilty to the crime charged in the amended Information. Court finds the defendant guilty pursuant to his plea. Plea bargain is accepted.
Allocution granted. Judgment and sentence of the Court that the Defendant be sentenced to 6 months in County Jail. Execution of sentence is suspended and Defendant placed on 1 year unsupervised probation,
conditioned on paying conditioned on paying $156.50 Court costs, $10.00 Crime Victim's Compensation, and $75.00 restitution. It is So Ordered: Trent Polock, Circuit Judge Scheduled For: 10/24/2014; 9:00 AM ; HON. TRENT POLOCK; Jasper County – Joplin

10/07/2014 Criminal Motion Hearing Sched
Associated Entries: 10/24/2014 – Hearing Held

Scheduled For: 10/24/2014; 9:00 AM ; HON. TRENT POLOCK; Jasper County – Joplin

10/03/2014 Hearing Held. Defendant appears in person and with attorney, Larry Spiegelman. The State appears by Sonny Liston APA. No motions presented. At the request of defense, case reset for pretrial
motions and/or change of plea on Friday, October 24, 2014. All settings are at 9:00 a.m. So Ordered: Trent Polock, Circuit Judge. Scheduled For: 10/03/2014; 9:00 AM ; HON. TRENT POLOCK; Jasper County – Joplin

09/04/2014 Criminal Motion Hearing Sched
Associated Entries: 10/03/2014 – Hearing Held
Scheduled For: 10/03/2014; 9:00 AM ; HON. TRENT POLOCK; Jasper County – Joplin
Hearing Continued/Rescheduled

Hearing Continued From: 09/05/2014; 9:00 AM Criminal Motion Hearing

Judge/Clerk – Note
Motion for continaunce is sustained. Motions hearing scheduled for Friday, September 5, 2014 is continued to Friday, October 3, 2014 at 9:00 a.m. So Ordered. Trent Polock, Circuit Judge

Motion for Continuance
Smith Continuance; Electronic Filing, Certificate of Service.
Filed By: LARRY SPIEGELMAN On Behalf Of: JOHN KING SMITH

07/30/2014 Criminal Motion Hearing Sched

Associated Entries: 09/04/2014 – Hearing Continued/Rescheduled

Scheduled For: 09/05/2014; 9:00 AM ; HON. TRENT POLOCK; Jasper County – Joplin

07/25/2014 Arraignment Held. Defendant appears in person and with attorney Larry Spiegelman. The state appears by Bruce Armstrong, APA. Defendant is furnished a copy of the Information, waives reading thereof, and enters a plea of not guilty. Pretrial motions and/or change of plea set on Friday, September 5, 2014. All settings are at 9:00 a.m. So Ordered: Trent Polock, Circuit Judge
Scheduled For: 07/25/2014; 9:00 AM ; HON. TRENT POLOCK; Jasper County – Joplin

06/27/2014 Answers to Disclosure Filed
ANSWER TO DEFENDANTS REQUEST
FOR DISCOVERY; Electronic Filing Certificate of Service. Filed By: CARL MADDEN On Behalf Of: STATE OF MISSOURI
Motion for Disclosure

REQUEST FOR DISCLOSURE; Electronic Filing Certificate of Service. Filed By: CARL MADDEN

Information Filed
INFORMATION; Electronic Filing Certificate of Service. 06/25/2014 Arraignment Scheduled

Associated Entries: 07/25/2014 – Arraignment Held
Scheduled For: 07/25/2014; 9:00 AM ; HON. TRENT POLOCK; Jasper County – Joplin
Judge Assigned