Arrest Records in Real-Time
Obtain Jail Incarceration records both current and historical.
This criminal arrest search solution should not be implemented to determine a risk decision for employment or tenant eligibility.
Arrest Search Results may include : Name, DOB, Address, Phone, Race, Sex, Height, Weight, Hair Color, Facial Hair, Complexion, Eye Color, Scars, Marks, Tattoos, Features, Handedness, Marital Status, Education Level, Education Years, Religion, Blood Type, English Understood, Nationality, Hearing Problems, Corrective Lenses, Medical Alerts, DNE Samples Taken, Suicide Risk, Country, Country Code, Citizen, Residency Status, Case information (booking #, Booking Date, Released, Release reason, Release date, Scheduled Release date, Source, Source Address, Arresting Agency, Audit Ind.,, Booking Sid, Days Incarcerated, Federal Inmate Ind, Gang Info, Holding Facility, Inmate Nbr, Juvenile IND, Offender ID, Offense Date, Parole Class, POB, POB County CD, Sentence Exp. Date, State DOC Inmate IND, Transferred, Violent Behavior, Warning Cautions, Weekender) Mug shots, as well as, Charges, Code, Description, Offense code and description, Behavior, Clean code, Clean description, mapped description.
Real-Time Arrest Records Coverage
State and Counties Searched
Alabama
Baldwin County, Calhoun County, Houston County, Jefferson County, Mobile County, Montgomery County, Shelby County, Tuscaloosa County
Arkansas
Benton County, Union County, Washington County
Arizona
Maricopa County, Maricopa Sheriffs Office, Pima County
California
Anaheim arrests, Downey arrests, Fresno County, Glendale arrests, Glendale Police Department, Glenn County, Irvine County, Kern County, Kings County, Marin County, Nevada County Sheriffs Office, Orange County, Orange County Sheriff, Placer County, Sacramento County, San Bernardino County, San Diego County, Santa Clara Police Department, Santa Cruz Police Department, Solano County Jail, Tehama County
Colorado
Boulder County Sheriffs Office, El Paso County, Garfield County, Mesa County, Pitkin County, Pueblo County arrests, Weld County, Weld County Sheriffs Office
Connecticut
Hartford County Arrests, Hartford Police Department
Florida
Alachua County, Alachua County Sheriffs Office V2, Baker County. Bay County Jail, Bradford County Sheriffs Office, Brevard County, Brevard County Sheriffs Office, Broward County, Charlotte County, Citrus County, Collier County, Columbia County, Dade County, Duval County, Escambia County, Flagler County, Gilchrist County, Hernando County, Highlands County, Hillsborough County, Indian River County, Lake County, Lee County, Leon County, Levy County, Manatee County, Marion County, Martin County, Miami Dade County, Monroe County, Okaloosa County, Orange County, Osceola County, Palm Beach County, Pasco County, Pinellas County, Polk County, Putnam County, Saint Johns County, Saint Lucy County, Santa Rosa County, Sarasota County, Seminole County, Suwannee County, Volusia County
Georgia
Bibb County, Brooks County, Chatham County, Clayton County, Dawson County, Fulton County, Gwinnett County, Oconee County
Iowa
Buena Vista County, Polk County
Idaho
ADA County, Canyon County
Illinois
Cook County, Peoria County, Will County
Indiana
Boone County, Brown County, Decatur County, Dubois County, Hancock County, Hendricks County, Howard County, Knox County, LaPorte County, Marion County, Montgomery County, Perry County, Pulaski County, Shelby County, Vigo County, Whitley County
Kansas
Johnson County
Kentucky
Allen County, Ballard County, Barren County, Bell County, Bourbon County, Boyd County, Boyle County, Breckinridge County, Bullitt County, Calloway County, Campbell County, Carroll County, Carter County, Casey County, Clark County, Clay County, Crittenden County, Daviess County, Franklin County, Fulton County, Grant County, Grayson County, Greenup County, Hardin County, Harlan County, Hart County, Henderson County, Hopkins County, Jackson County, Jessamine County, Kenton County, Knox County, Larue County, Laurel County, Leslie County, Lewis County, Lincoln County, Madison County, Marion County, Marshall County, Mason County, McCracken County, Monroe County, Montgomery County, Ohio County, Oldham County, Pike County, Pulaski County, Rockcastle County, Rowan County, Russell County, Shelby County, Simpson County, Taylor County, Union County, Webster County, Whitley County, Woodford County
Louisiana
Orleans Parish County
Massachusetts
Middlesex County
Michigan
Kent County, Macomb County, Midland County, Oakland County, Ottawa County
Minnesota
Crow Wing County, Goodhue County, Hennipen County, Olmsted County, Stearns County
Missouri
Bollinger County, Cedar County, Clay County, Cooper County, Greene County, Henry County, Macon County, McDonald County, Monroe County, Perry County, Scott County, St Francois County
Mississippi
DeSoto County, Forrest County, Hancock County, Harrison County, Lamar County, Lee County, Perry County, Yazoo County
Montana
Yellowstone County
North Carolina
Bladen County, Cabarrus County, Catawba County, Guilford County, Mecklenburg County, Rowan County, Wake County
North Dakota
Burleigh County
New Jersey
Burlington County, Hunterdon County
New Mexico
Bernalillo County, Santa Fe County
Nevada
Clark County, Humboldt County
New York
NYC Multi County, Onondaga County, Westchester County
Ohio
Fayette County, Highland County, Logan County, Mahoning County, SE OH Multi County
Oklahoma
Carter County, Comanche County, McClain County, Oklahoma County, Osage County, Pawnee County, Tulsa County
Oregon
Baker County, Clackamas County, Columbia County, Deschutes County, Harney County, Josephine County, Lane County, Lincoln County, Linn County, Marion County, Multnomah County, N. Oregon Multi County, Polk County, Umatilla County, Washington County, Yamhill County
Pennsylvania
Centre County, Mifflin County, York County
South Carolina
Cherokee County, Richland County, Spartanburg County, York County
Tennessee
Davidson County, Giles County, Shelby County
Texas
Bell County, Bexar County, Brazoria County, Brazos County, Cameron County, Collin County, Coryell County, Denton County, Ector County, Grayson County, Gregg County, Guadalupe County, Hardin County, Harris County, Lamar County, Midland County, Montgomery County, Panola County, Parker County, Potter County, Randall County, Rockwall County, Shackelford County, Smith County, Tarrant County, Tom Green County, Travis County, Upshur County, Williamson County, Wood County
Utah
Cache County, Davis County, Salt Lake City County, Weber County
Virginia
Dinwiddle County, Fairfax County, Henrico County
Washington
Adams County, Callam County, Clark County, Cowlitz County, Kitsap County, Pacific County, Pierce County, Thurston County
Order Real-Time Arrest Report
Pay only per report. No monthly subscription charges or setup fee
Sample Arrest Report
Real Time Incarceration Report
JOHN R. DOE
Booking#: 201911258945 – Booked on 5/01/2019 4:31 a.m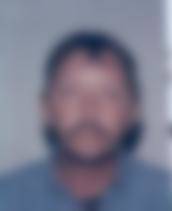 Subject Identification
Name: JOHN RICHARD DOE
SSN: 123-45-XXXX
DOB: 05/20/1984
Subject Description
Race: White Caucasian
Gender: Male
Weight: 172lbs Height: 5'10
Hair: Black Eyes: Brown
Scars/Tattoo: Left Chest Heart with Anchor
Arrest Details
Booking #: 201911258945
Booking Date: 5/01/2019
Arrest Offense 1: Shoplifting
Arrest Offense 2: Public Intoxication
Released: Yes
Release Reason: Released on Own Recognizance (ROR)
Release Date: 2019-05-02 07:30:00
Source: Correctional Center of Northwest Ohio
Source Address: 03151 County Rd. 2425 Stryker, OH 43557
Arrest Date: 5/1/2019 3:45:00 AM
Arresting Agency: 0H086013C
Booking Sid: 11258945
Days Incarcerated: 1
Holding Facility: 0H086013C
Inmate Nbr: 35847851222
Offender Id: 20190045895
Offense Date: 2019-05-01
Transferred: False